A week out from CYC's Three Tree Point race, third race of the Center Sound Series, there looked to be no wind. Each day, the wind forecast got slightly better — which is a good thing since this race is a long one, most of the way to Tacoma and back. By the time we all went to bed Friday night, the forecast showed 8-10 and pretty steady all day.

When we awoke, the forecast wasn't so good. 5-8 and dying in the afternoon. No surprise, then, CYC made it 100% for the series on alternate/shortened courses (though for the first one it wasn't wind that was the problem). This day would be to Alki (I), Spring Beach-ish (Q), and home.

We had 7 aboard for the first time in any race. Our goal was two-fold: Stay on the podium for our class (we started the day in second place) and try some very different trim positions for our sails. These goals are a bit incompatible, obviously, but we hoped to manage it by having a dedicated tactician (Ludo Lévêque, new to the One Life crew this year) to help direct the sail fiddling.

Our start was delayed, again reaching 100% for the series. This time, it was the J/105 fleet in a classic J/105 start where they were all so engaged in position battles the entire fleet was over the line early. General recall, an 'I' flag, and a delay for our start by 5 minutes as a result.

Our start strategy was to come in on a beam and time the line from 1:30 out. This was largely successful as we ended up a little late, but at good speed. In a light air day, slow to the line is WAY worse than being late to the line.

From there, we largely raced the race we wanted. It was an odd race for the local fleet. I'm not sure I've seen more variety in strategic approaches. Even the J/80 and J/105 fleets diverged pretty broadly, which is unusual for them. If you watch the Kwindoo tracker for the race, it is certainly entertaining seeing all the different strategies in play.

We had a good run windward to Alki, largely doing our best to get current relief while still staying in the wind channels as the wind was not uniform across the course. This leg was not one to tack immediately on a header, and Ludo did a good job in keeping us patient. There were a couple times in Shilshole Bay where we were headed by 30+ degrees and I was itching to tack. Not ten seconds later, the wind came back 40 degrees the other direction into a 10 degree net lift. The more light-wind sailing I do on Puget Sound, the more I realize this is the pattern — our gusts are almost never in line with the prevailing wind and neither are the lulls.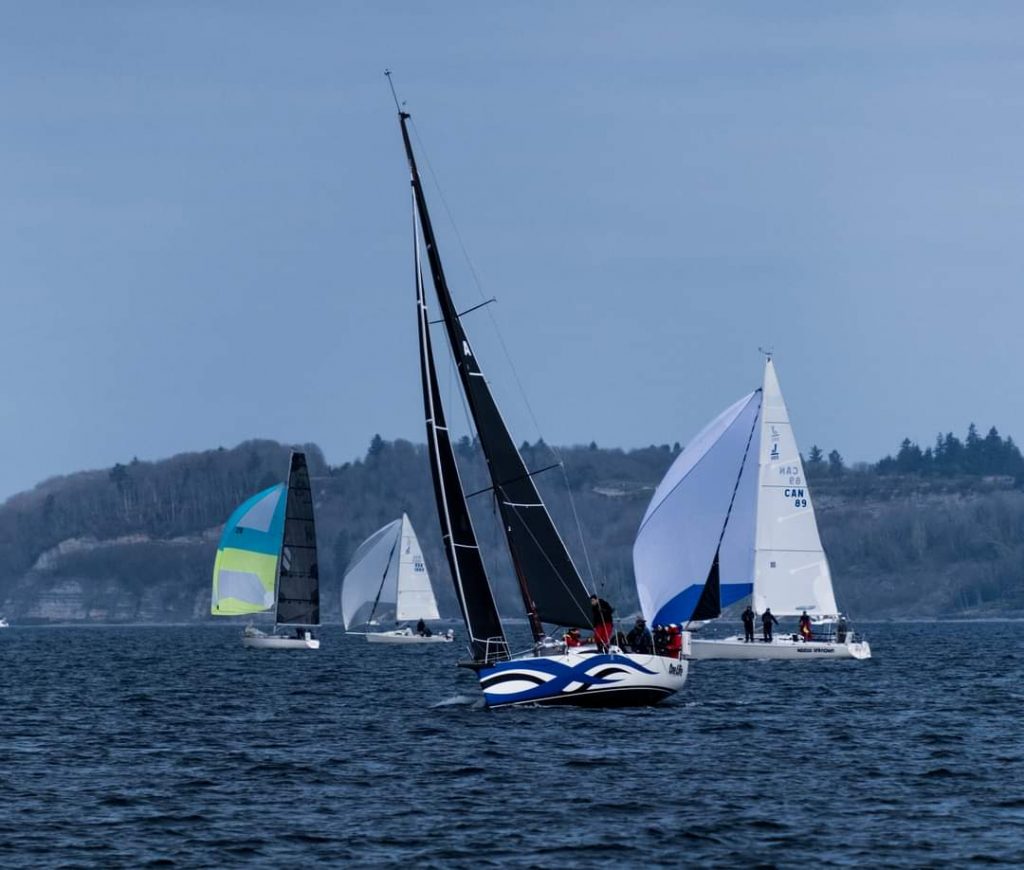 After the mark, we were one of the few boats to go deeper into Elliot Bay and it paid off pretty well. After the gybe back towards West Point, we caught and passed Different Drummer — which is a big accomplishment for us under spinnaker. After West Point, we tempted the fates and went east again (tempting David's Wind Hole) and largely remained unscathed.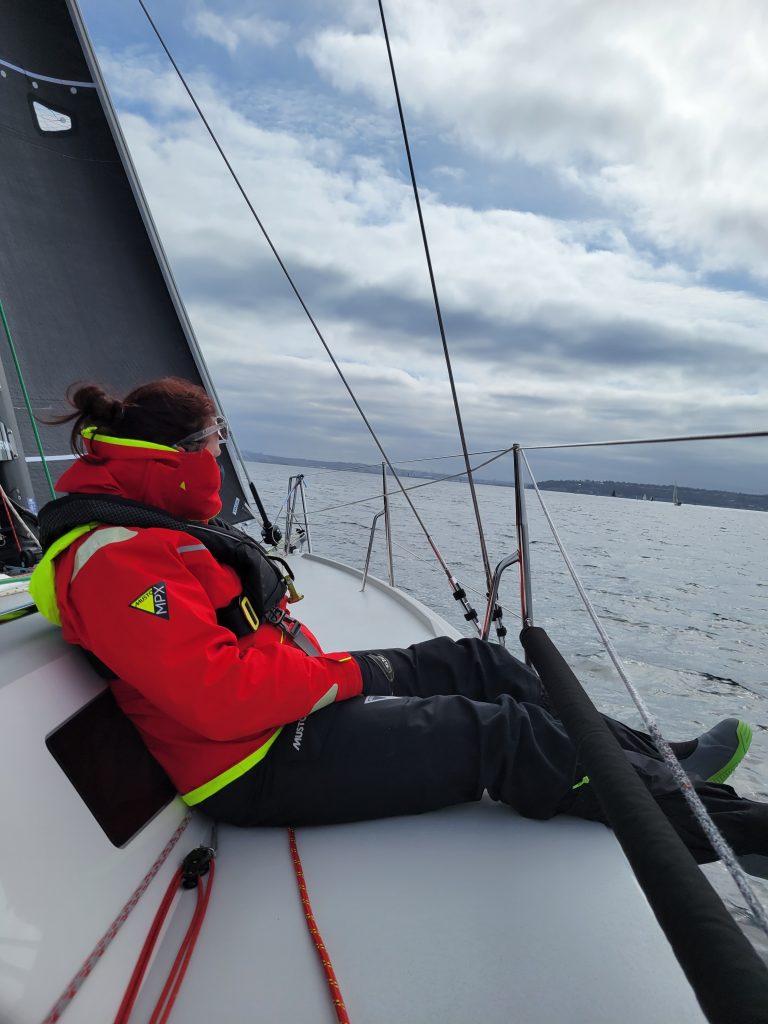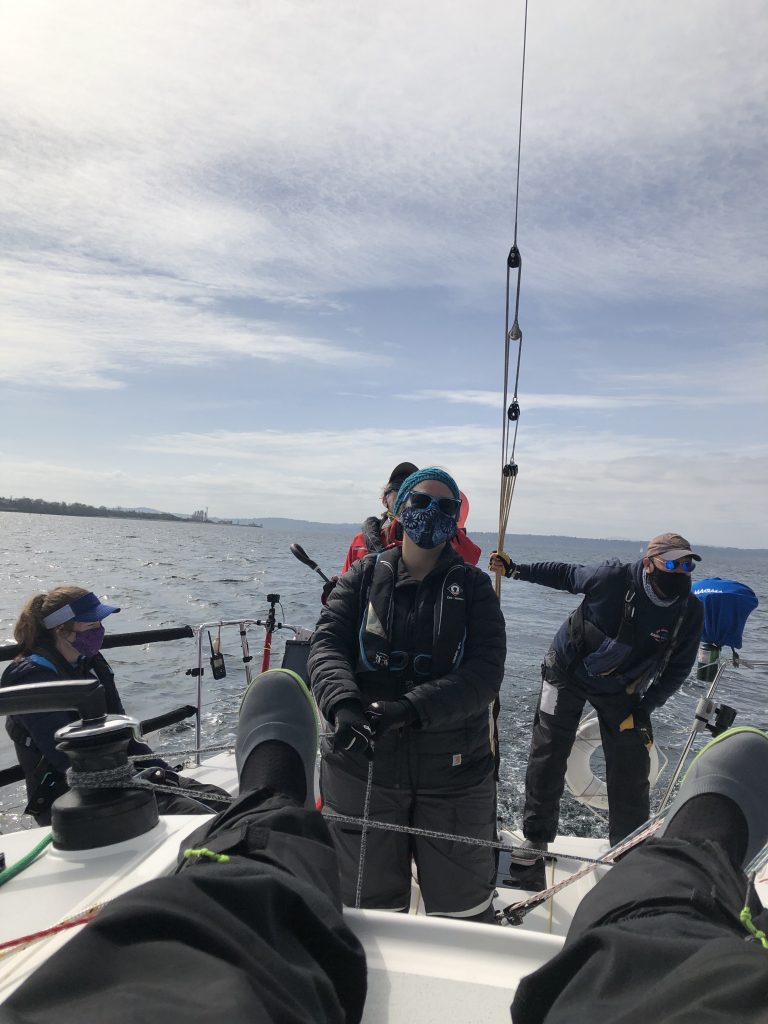 From there, the last half of the race was solid for us but not as fast as the first half. Currents and wind seeking are really tricky between the south entrance to the marina and a mile or so beyond Meadow Point. What looks like glass? Often just counter current. What looks like wind? Often just counter current. What solid information we have on current patterns is sparse in terms of modern measurements or going on five decades old based upon a hand-modeled mock-up of Puget Sound.

Once again, I had no idea how we were doing except for the couple of times we came into contact with Different Drummer under spinnaker. I was probably even more out of touch with fleet position on this day as I was busy trying to keep an eye and ear on what was going on with sail trim adjusments, while not letting the boat down from a helm perspective.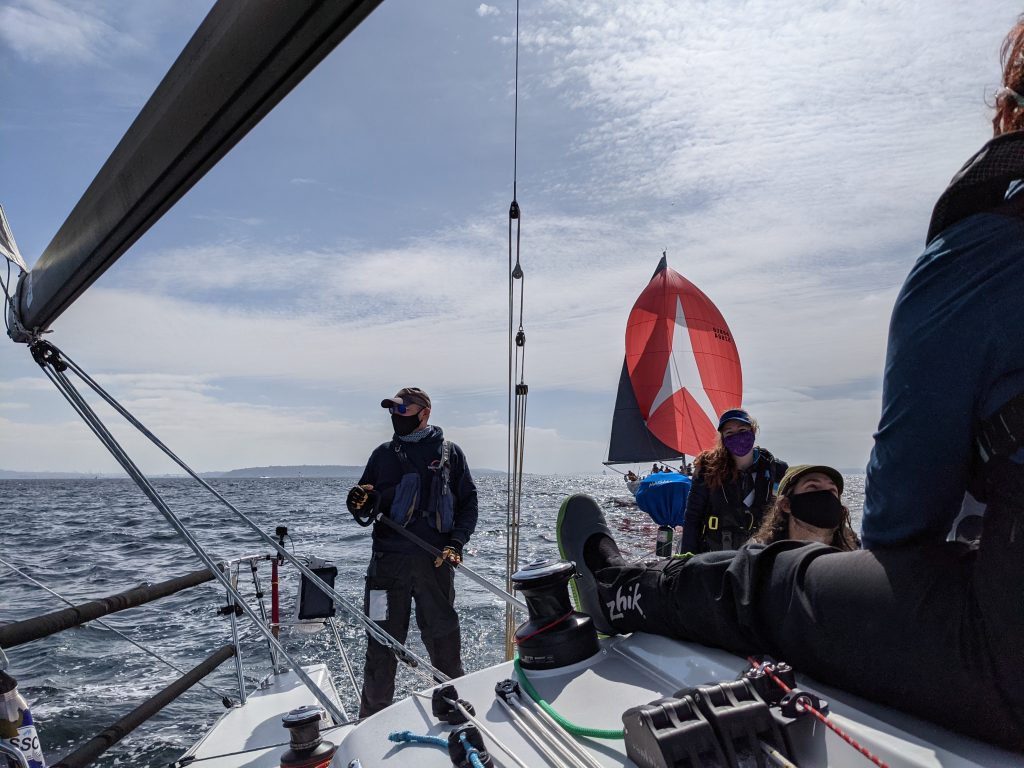 In the end, it was a successful day. We finished second in class, which was good enough for second place for the series. Given this was a qualifier for SYC's fall Grand Prix, it was nice to get the podium finish and qualify for that regatta our first series out of the gate this year.

Congrats to the crew of Different Drummer. They are a consistently well-sailed boat and they make few (if any) big mistakes. It's great sailing against them on the race course and I'm glad they are consistently in the same class as One Life.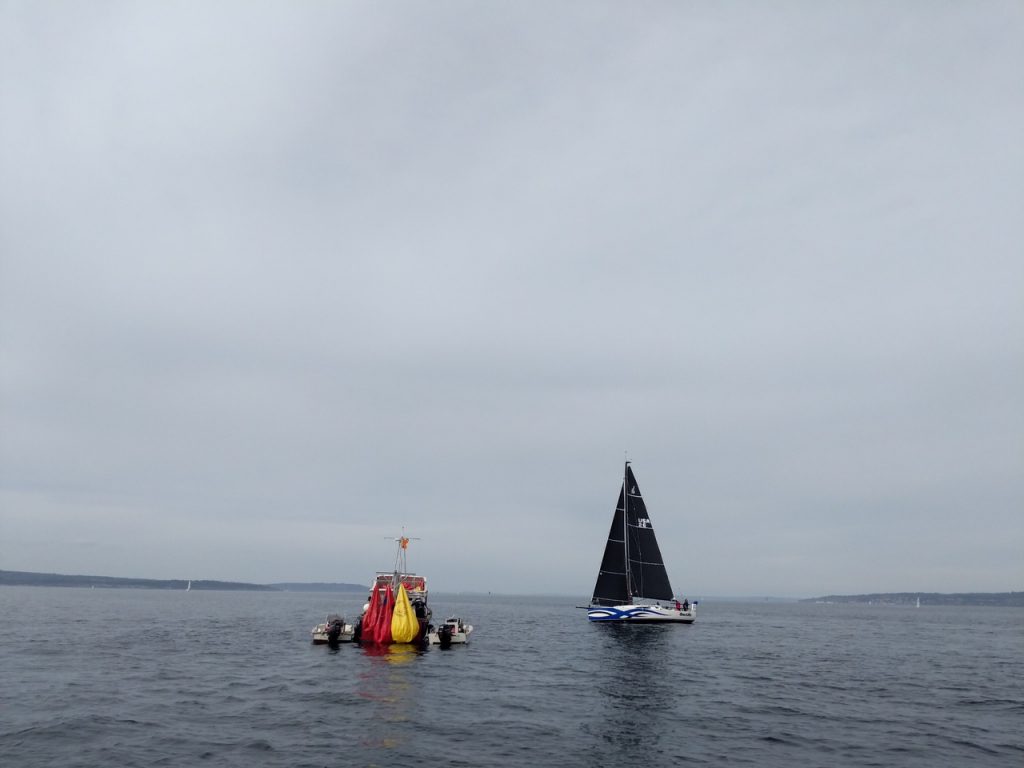 Overall, the news wasn't as good. For the three races we finished 34th of 45, 26th of 55, and 40th of 54 for an overall place of 36th.

It was a good day on the water, though. In our post-race debrief, everyone was positive about the lessons learned. We got more speed out of the boat with the new sail trim configurations, but lost some pointing ability. Overall, we all felt we now have about half the solution to a faster boat — which rates as a success for us in this stage of our racing program.

Kelly was kind enough to make skewers again for the BBQ and we enjoyed them socially-distanced across the boat with John, the skipper of Reckless and one of his crew.

In terms of One Life's Three Laws (1. Everyone Safe, 2. Don't Break the Boat, 3. Have Fun) it was a wildly successful day. The good cheer even prompted Lizzy to pop a bottle of bubbly, to much amusement. (Yes, she fished the cork out of the water with a little MacGyver help from her skipper involving a small net, boat hook, and a stiff twisty gizmo.)
I've been really lucky to assemble a good core crew. We all have room to improve as racers, but they are a bunch of fun, optimistic, and good-hearted humans — and that's precisely where I hoped to start when building a race crew. While the One Life racing program was officially a year old this month, the pandemic really affected this with crew limits, no real racing until July last year, and the unfortunate cancellations of some of the major fall races.

When I see results like 40th in a 54-boat fleet, I need to remember this. Despite the fact it felt like we were racing all the time last year, we probably got not much more than a dozen crewed races in — and then only one race with more than 5 crew, and an errant buoy caused that race to be abandoned. Successful amateur race teams are almost never built overnight, especially not on a brand new boat and especially not when building the crew from scratch.

Yesterday's race really felt like progress though, so I'm excited to see how we improve from here. I know there will be ups and downs, just like there were in the CSS series, but I'm optimistic. I'm not sure we've turned a corner yet, but I think we can at least see the corner coming (grin)!