Work was a marathon last week (50+ hours on 5-ish hours of sleep Wed-Fri), but all those hours culminated in an amazing milestone, so it was worth it. I'm fortunate to work with a great team, but it's nice to have some breathing room in my schedule — for a little while at least — to focus on the boat.

Saturday was mostly errand running and sleeping, but the weekend was overall productive. We turned some fabric tubes, PEX, duct tape, and pipe insulation into what I hope will be some comfy lifeline cushions for the crew.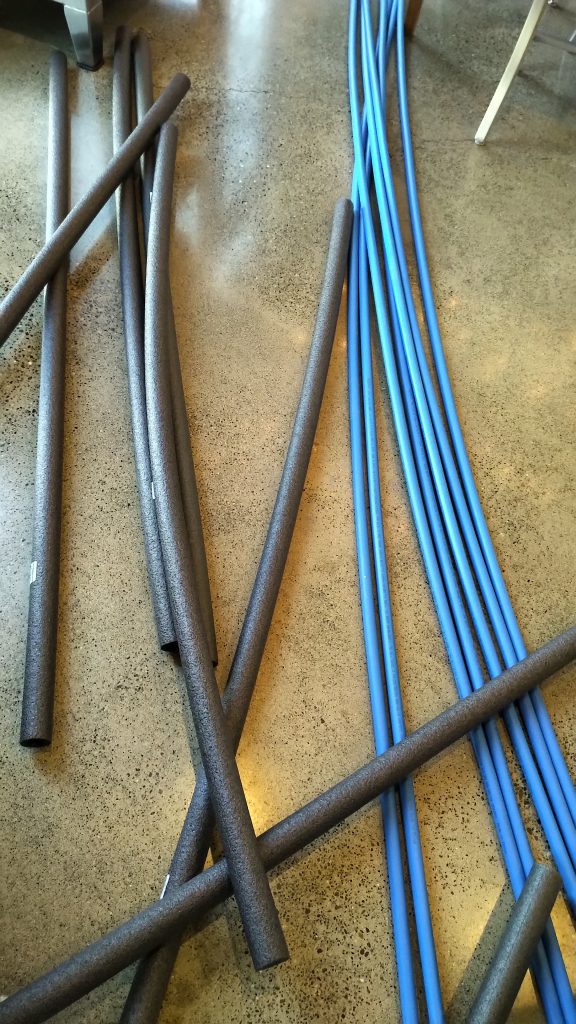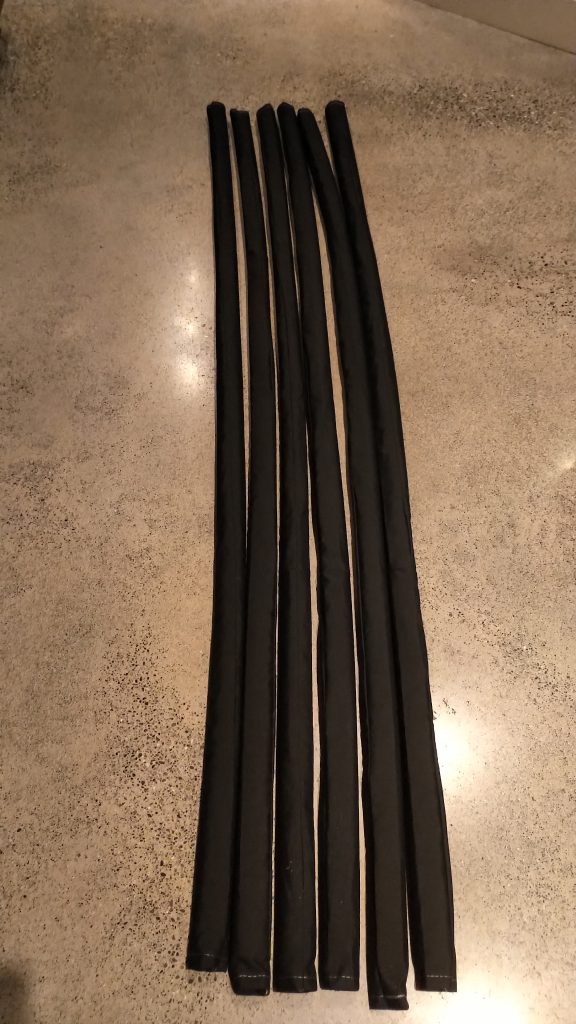 Every sailing town has someone handy with a sewing machine looking to make extra money. If you're in Seattle, I can give you a local name. If not, or you strike out locally, I found a woman on Etsy who does a good job with about a week's turnaround.

PEX is about $6 for 10′ and the foam is about $4 for 6′ at most hardware stores. The foam cuts with scissors and the PEX with either a PEX cutter or some small-toothed saw like a coping saw or hacksaw. From there, it's just elbow grease shoving tubes into tubes into more tubes.

I recommend using a single piece of PEX per cushion. If your lines are longer than 10′, you're going to be stuck buying 100′ rolls of PEX to do this. Most hardware stores aren't going to carry pipe insulation longer than 6′, so you may have to piece it together. Don't do small foam pieces if you can avoid it, and use duct tape or gaffer tape over the foam seams. If you have leftover foam, either put it on your pipes (!) or perhaps around the edges of the anchors that keeps shredding your anchor bag.

In other news, I was able to swing down and visit the boat today. Seems like she grew another appendage!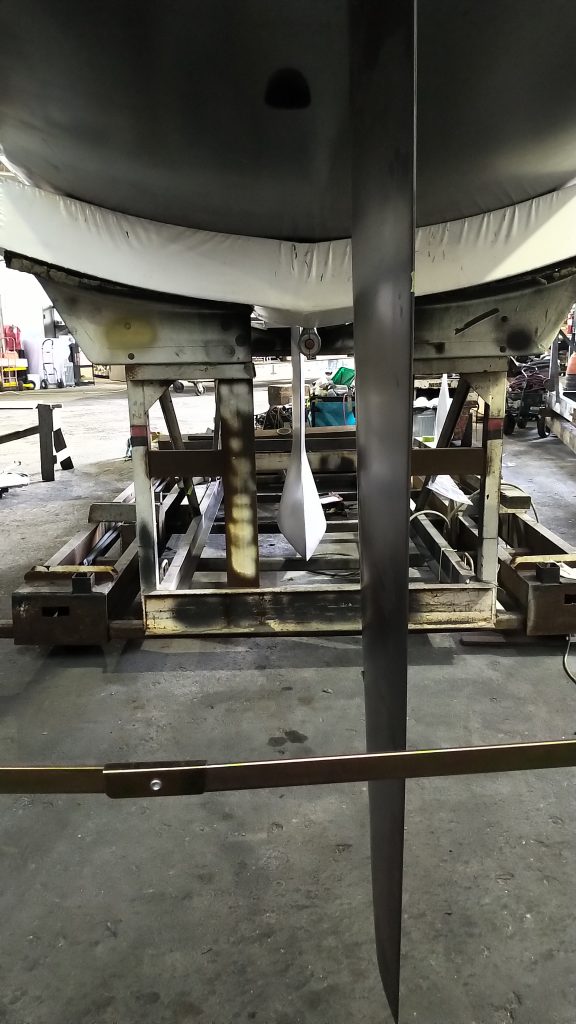 Crossing fingers she'll be in the water some time this week. It's been over a year since I wrote the first check. Now that the sun's out (occasionally), I'm even more anxious to get her out on the water.

Oh, and this part is done 😉