Work finally let up for a bit and we were able to dash down to see One Life and drop off a bunch of stuff — the new fenders, dock lines, safety gear, and all the things to be mounted on the stern rail (MOM, LifeSling, camera mount, and Magma). Collin from CSR Marine, who's done amazing work on the interior, lent us his expertise to figure out placement of all this stuff.

The most exciting news is the keel has been installed!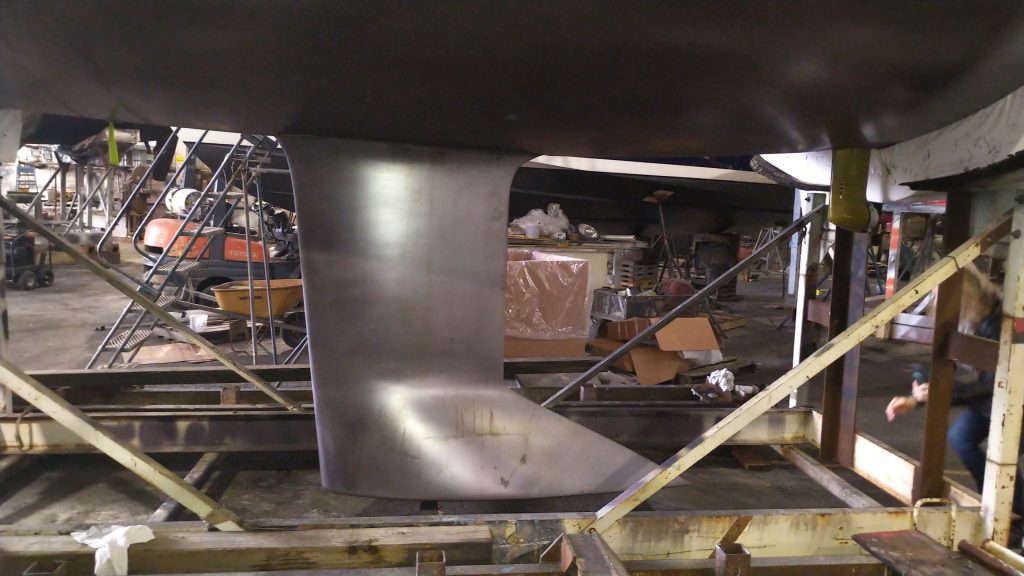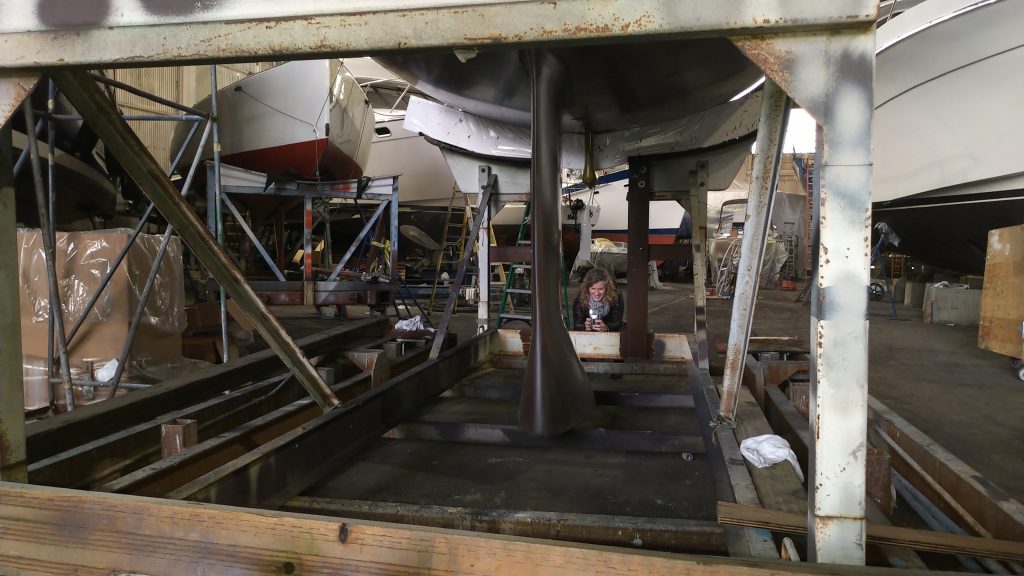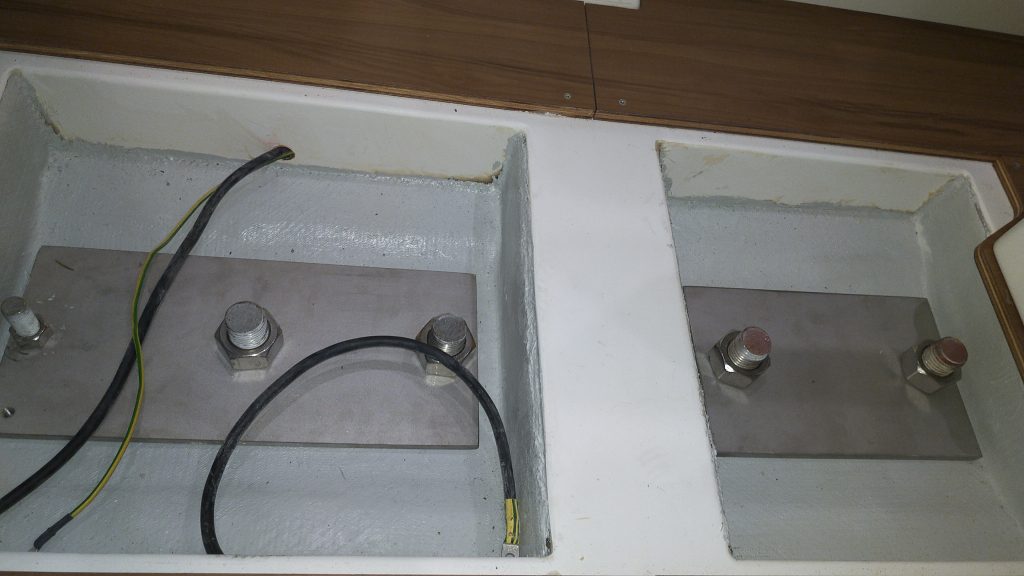 Plus, we were introduced to our new mast! (The matte black one in the middle with the blue, green, and red halyards.)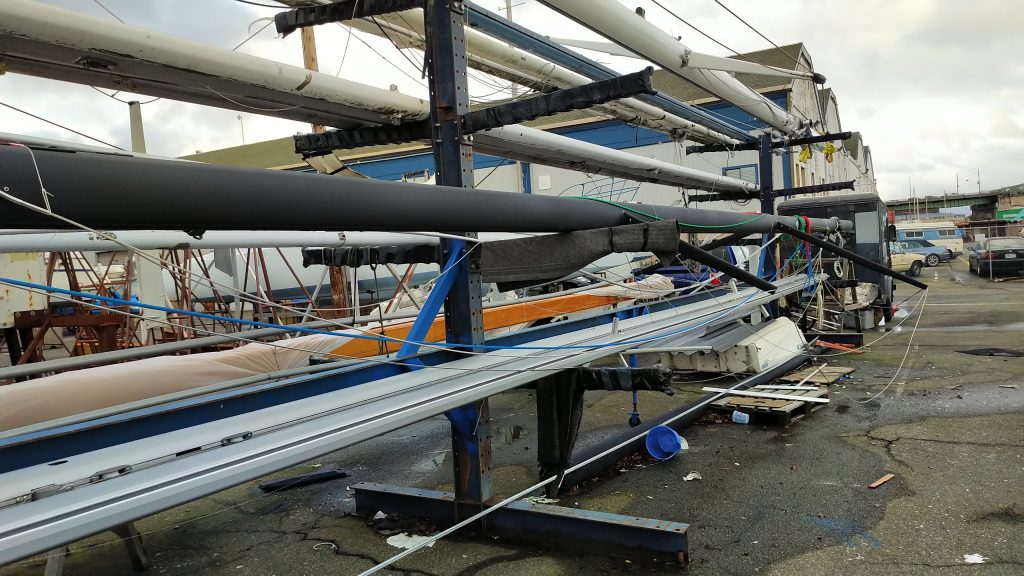 The mast was custom-designed for the J/99 by AG+ Spars of France. The mainsail track uses either Antal luff cars or a more traditional bolt rope. I chose the cars even though they add a few hundred to the cost of each sail. My thinking here was related to the goal of singlehanding/doublehanding One Life. Getting a bolt-rope sail up isn't easy singlehanded and getting it down just causes a mess on the deck. To keep the chances of a mailsail hoist/douse CFery to a minimum, I went with the car system.

This design feature also adds considerable stiffness to the mast. Combined with AG+ Spars' internal design and largely one-piece construction, this allows the aluminum mast to eliminate over forty feet of fasteners and glue. All-in-all, the design intent of the mast was to get carbon-fiber performance at aluminum pricing.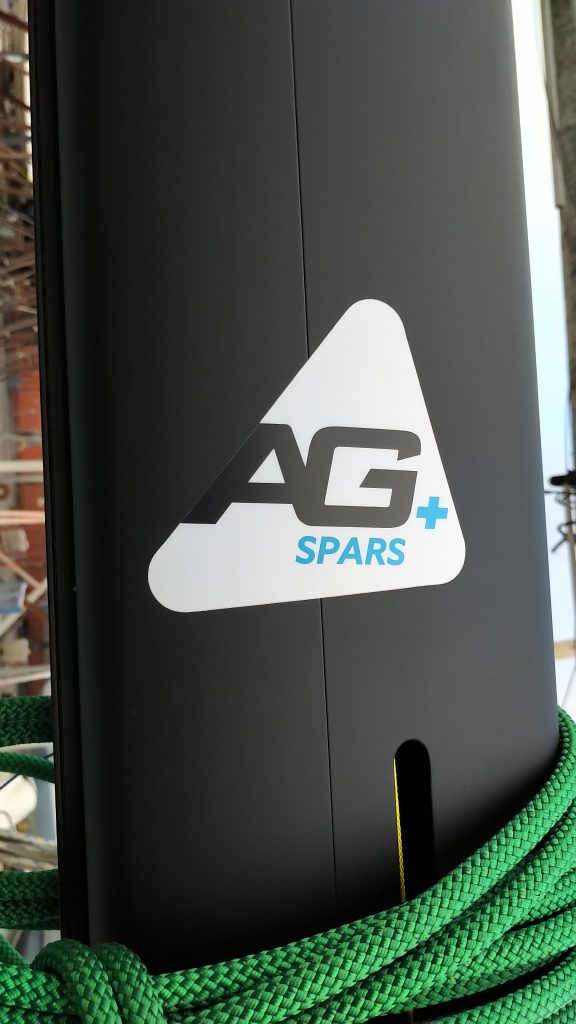 Things seem to be on track (see what I did there?) for One Life to splash the week of February 17th. Rudder & autopilot next, then mast, then splash.

Finally!