One Life was picked up and moved from CSR Marine today and trucked down to CenturyLink Field Event Center to appear in Sail Northwest's booth for the duration of the show. The show starts on Friday, January 24th and runs until Saturday, February 1st. If you want to attend, do yourself a favor and buy tickets in advance online. Not only will you save time, you'll get some discounts from show vendors.

I'm simply slammed at work, so I didn't have a chance to be there as she was transported from Ballard to the Stadium District, but Ben from Sail Northwest was there and was nice enough to grab some pictures for me (Thanks, Ben!).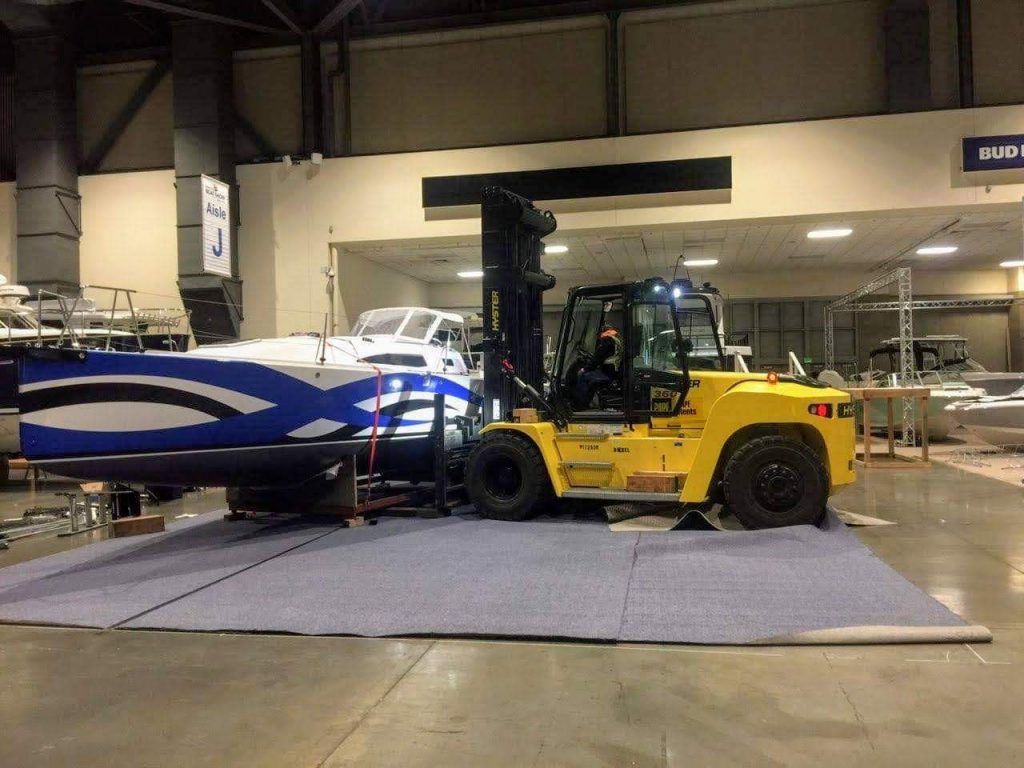 I suppose it's probably a good thing I wasn't around. I probably would have caused an accident "escorting" the truck to the center in my attempts to keep all the stupid Seattle drivers the hell away from the boat. I'm also pretty sure the forklift drivers (a) wouldn't have let me drive the lift, and (b) would have been distracted by me hovering nearby while they moved it from the truck to the show floor.

She's there safe and sound, however, and I'm looking forward to visiting her at the show on the afternoon or evening on the first Friday. I'll probably also be at the show on Saturday and Sunday for a while each day (I have lots of gear shopping to do).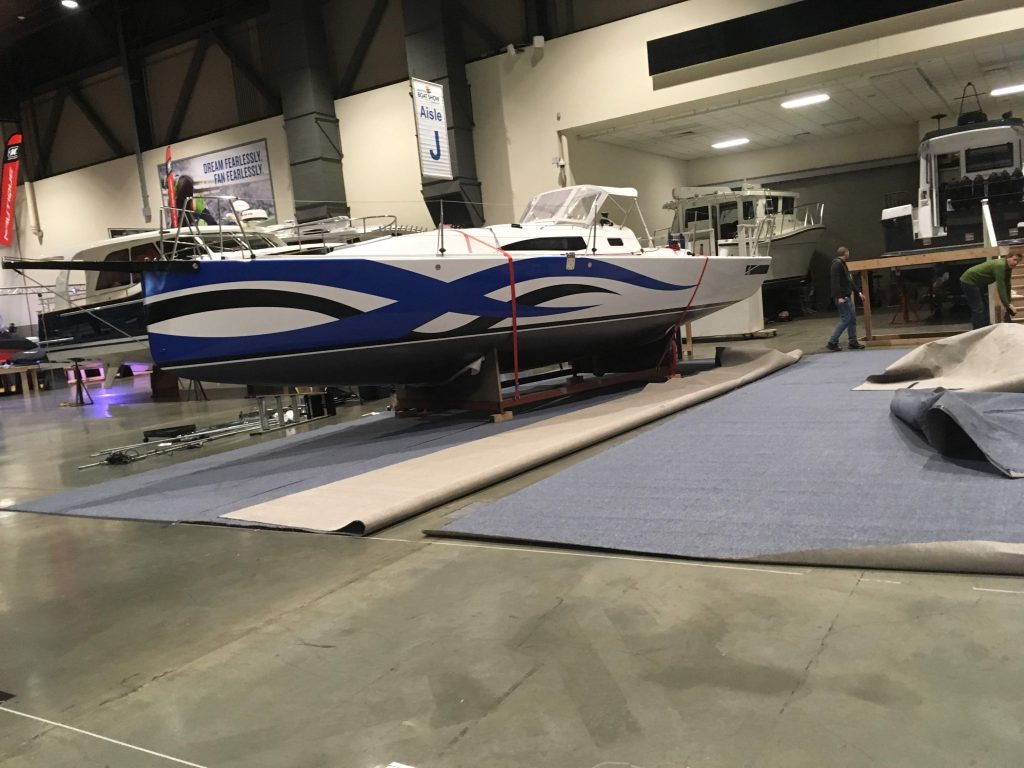 Friday, January 31st is "Sails & Ales" day at the Boat Show, with craft beer tasting going on from 5pm until the doors close at 9pm. Absent changes in work plans, I'll absolutely be there for this event. If you're also planning to attend Sails & Ales, ping me (leave a comment below or try the email on the Contact page).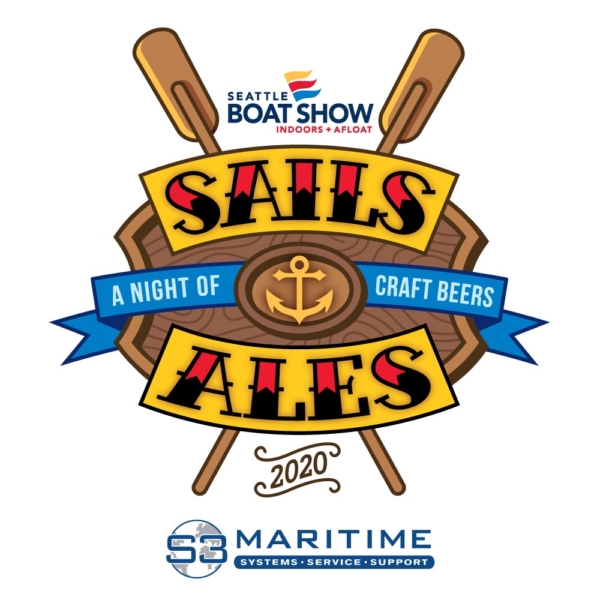 I'm so excited to have One Life at the show so people can check her out. I think you'll be impressed with the Alan Johnstone design, the J/Composites build, CSR Marine's nice work inside, and (of course) Prism Graphic's beautiful hull art.

I hope you'll take some time to see her at the show and, especially say 'Hi!' if I happen to be around.


(Oh geez, almost forgot. Did you notice from the pictures what aisle she's on? How perfect, right!?!)