After several starts and stops due to work conflicts, the stars finally aligned to travel from Seattle to Point Richmond and the Richmond Yacht Club and — courtesy of the fine folks at Sail California — J/99 USA-04. Ben Braden from Sail Northwest came down and sailed with Kris and I.

How'd it go? Well, look at all the smiles!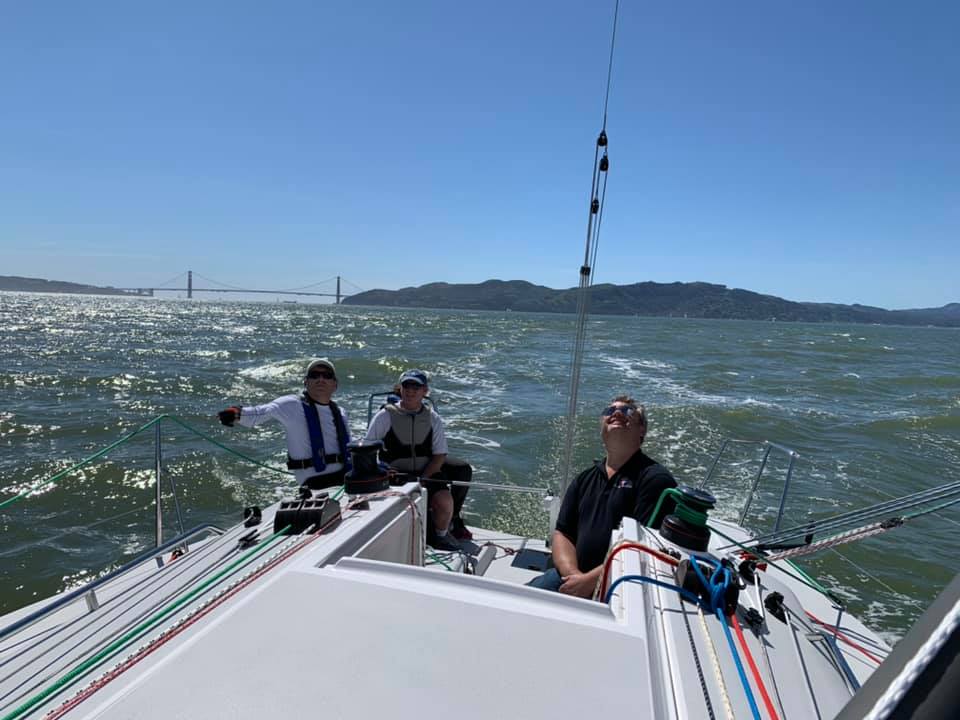 Walking up to USA-04 at the dock, my first impression was she was much bigger than I had pictured in my mind. While I conceptually knew going from Dragonfly (my 1969 Columbia 26 Mk II) to a 99 decimeter boat was a big jump, seeing her in person for the first time really made it sink in.

After the initial shock, though, I was OK. After all, how could I not be with lines this sweet?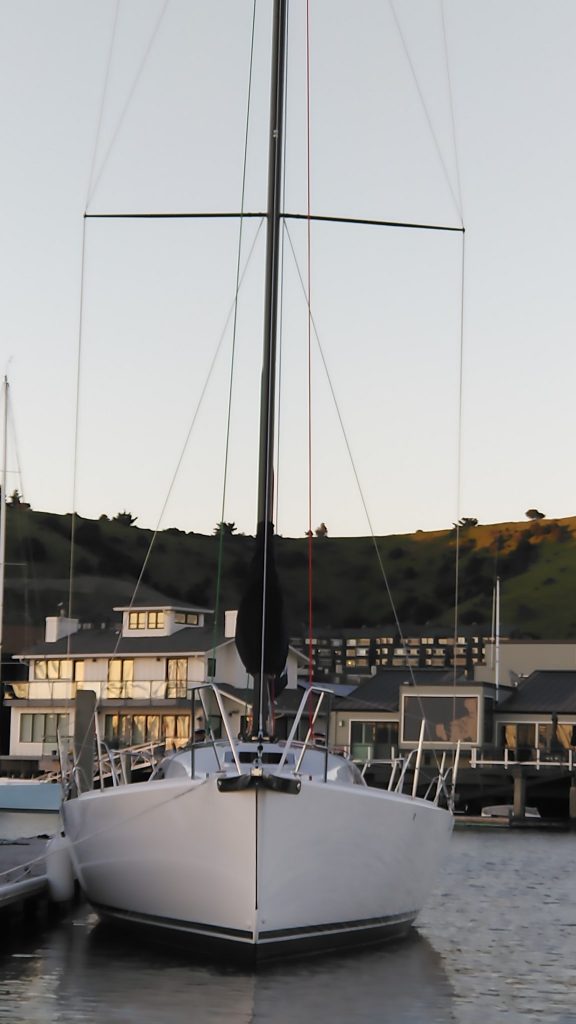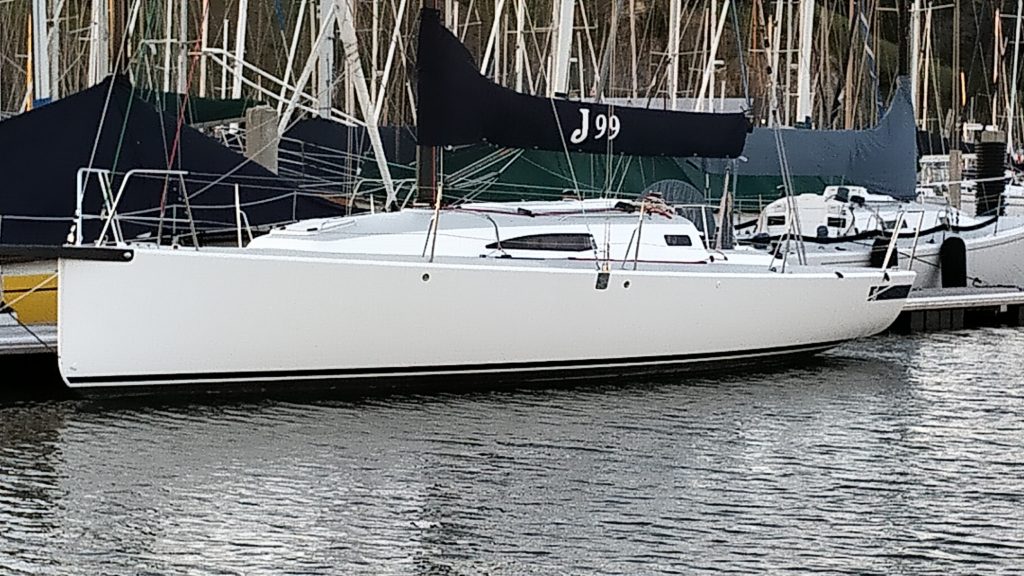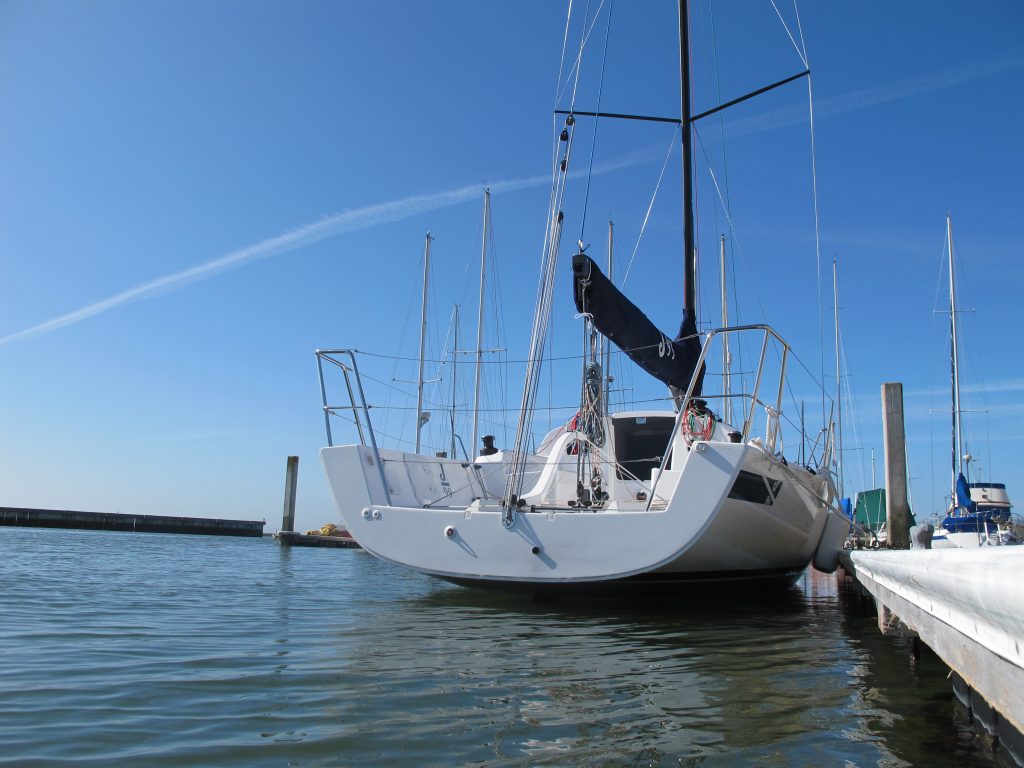 It wasn't a very windy day, perhaps 10-ish knots. But she was impressive. When you fall off a little to build speed coming out of tacks, you can actually feel her accelerate under you.

At first, I thought it was perhaps just wave action. After a few times, though, I realized she was just that responsive. That, plus the beautiful day on the Bay, made for lots of smiles.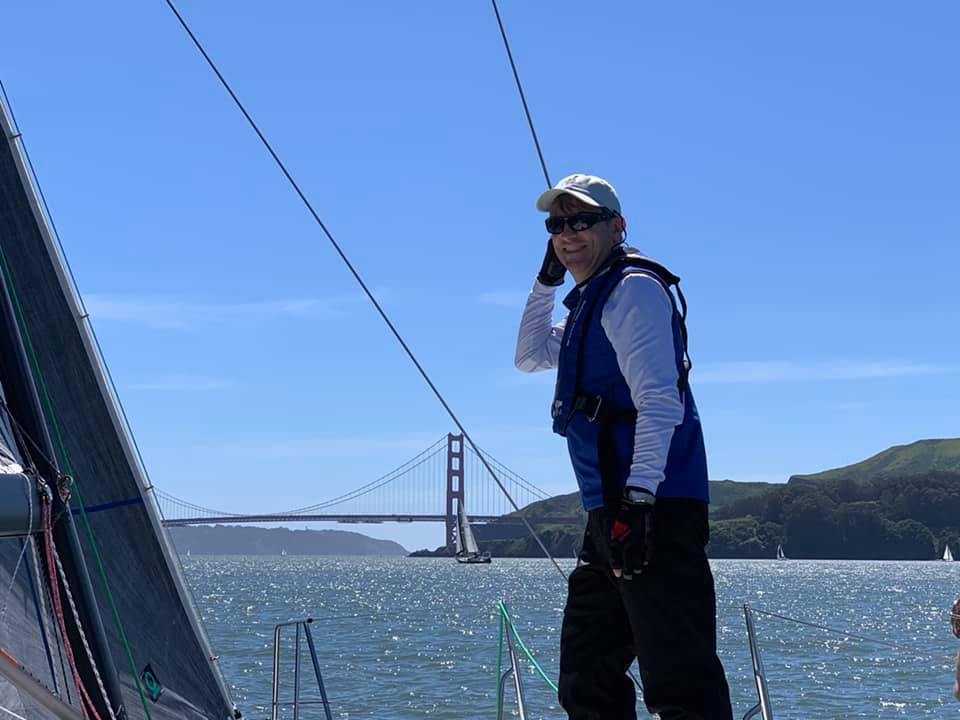 We also got a chance to see the inside. We were really impressed by the 6′ headroom, space in the quarterberths, and how comfortable the cabin area was.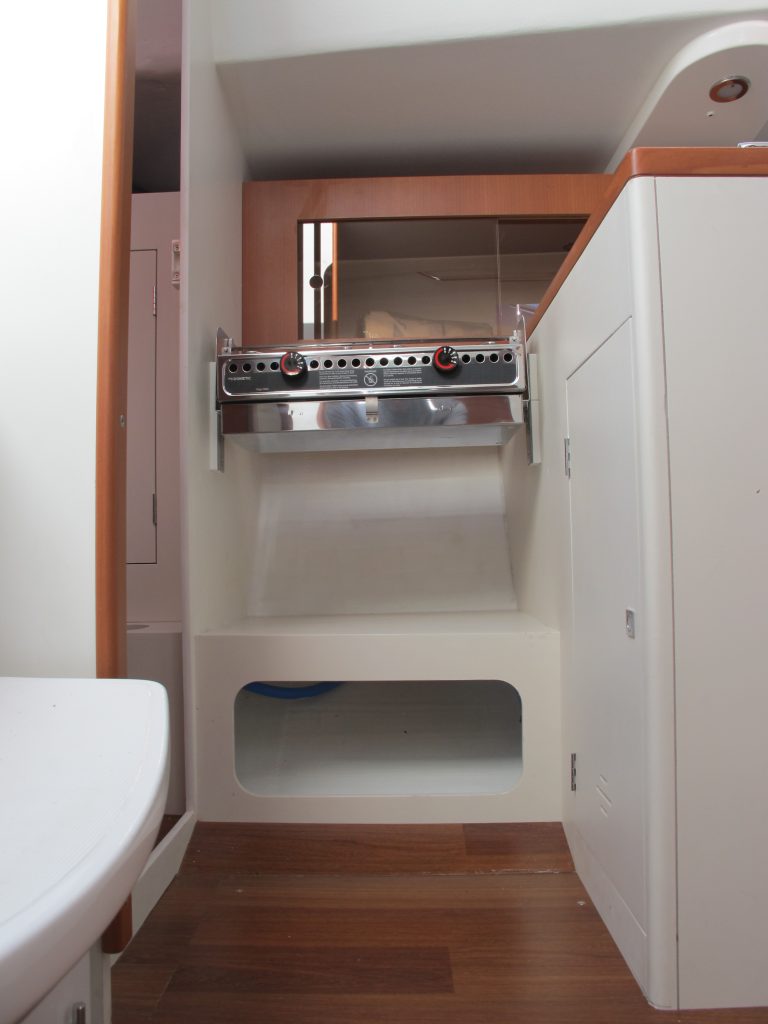 Of course, most of my photos consisted of the rigging and the technical parts of the boat. Sorry about that for those wanting more pics of the inside.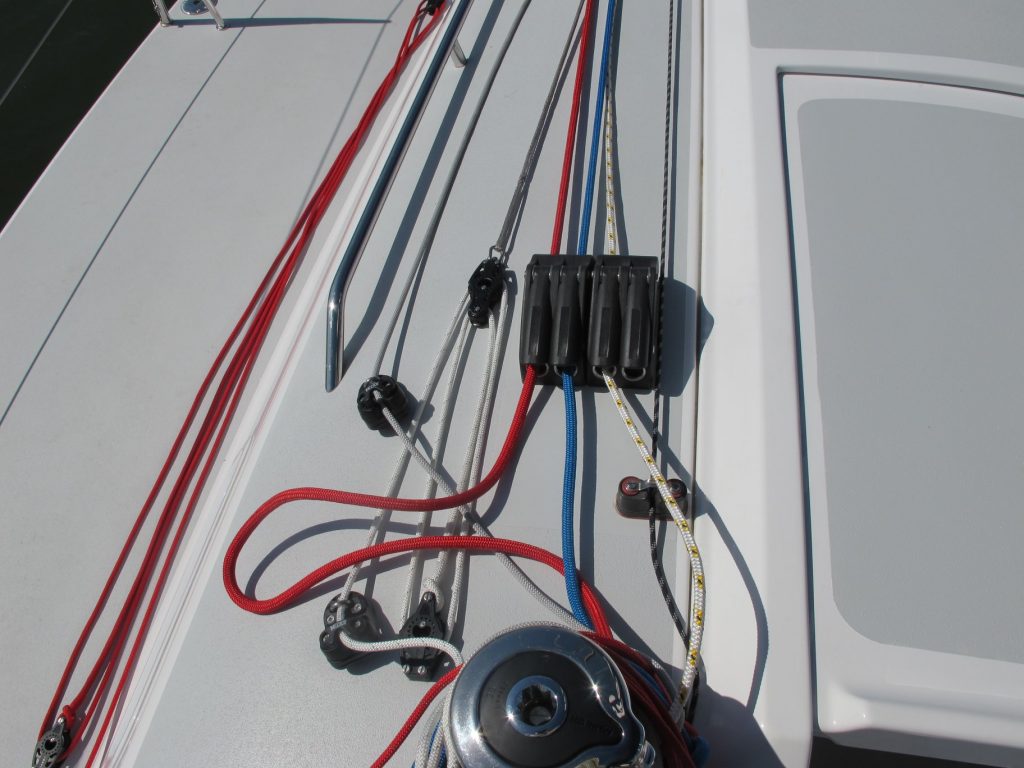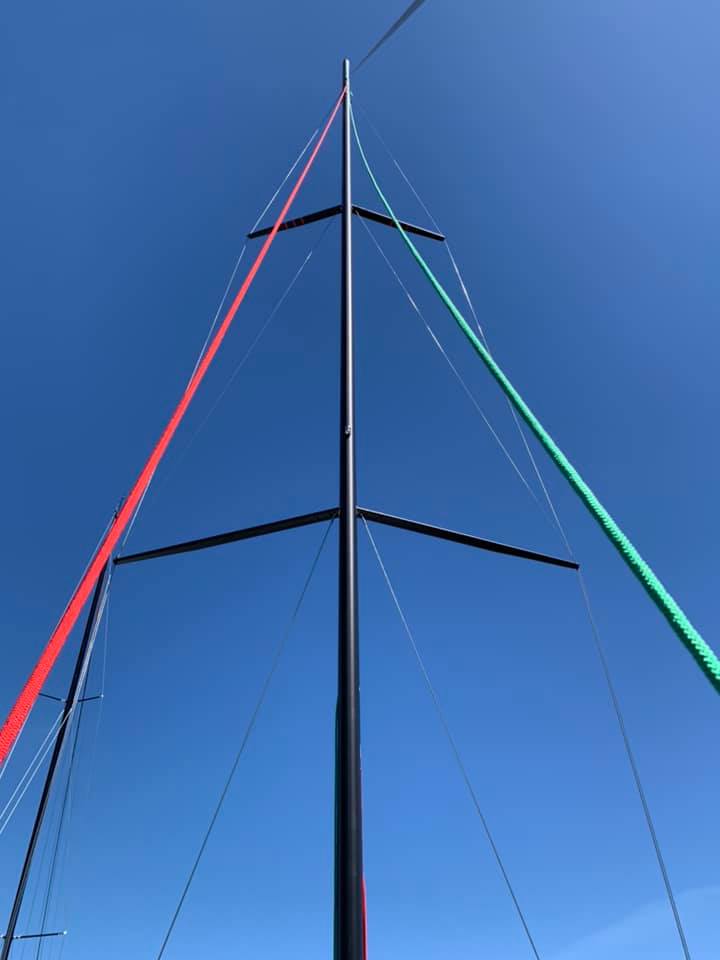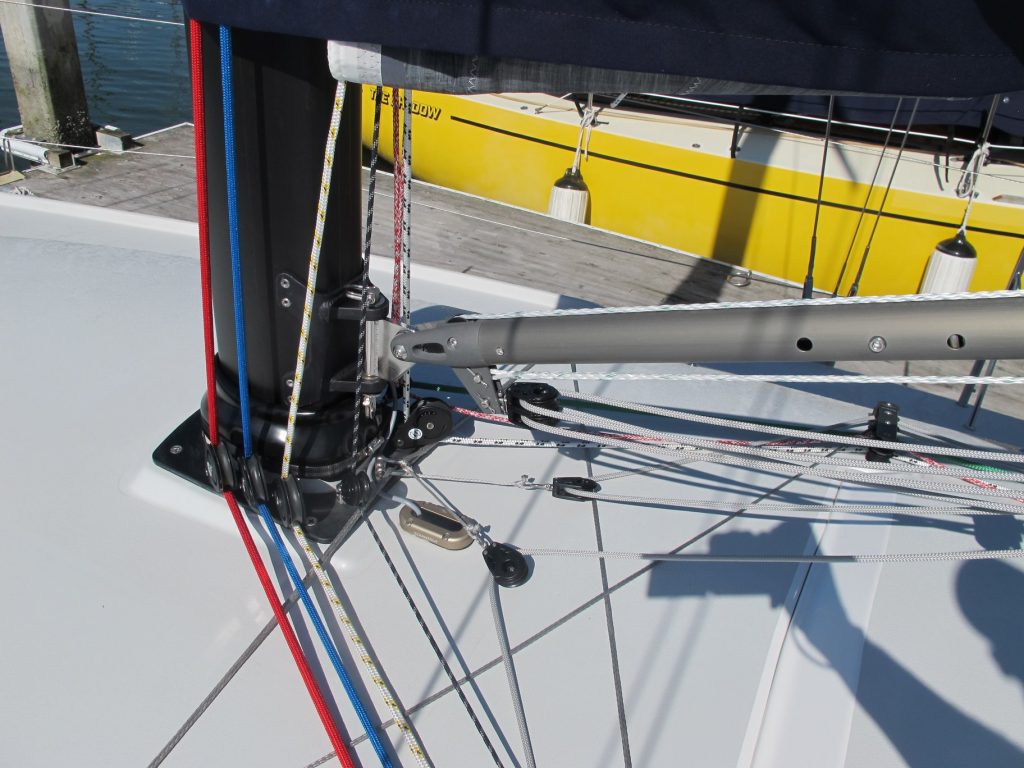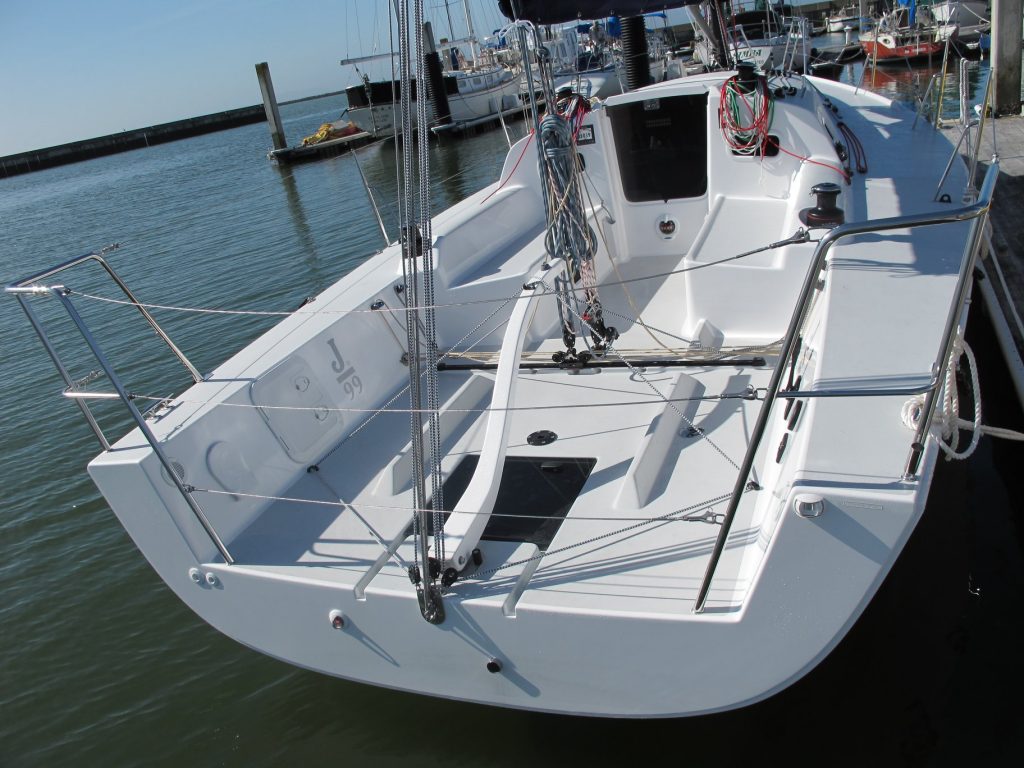 I would have liked to stay out longer, or even race her a few times, but buying a new boat is an odd thing. You pretty much have to do it on faith. Trust the builder, trust the design, and trust your gut.

After test sailing USA-04, my gut said, "Write the check." So I did. Now we wait to learn my hull number and delivery date.