This web site is the continuing story of USA-26, the 2020 J/99 christened One Life, who lives in beautiful Seattle, WA.

Designed by Alan Johnstone, the design brief for the J/99 was to create a raceboat capable of off-shore and near-shore shorthanded racing, while still being comfortable enough for weekend cruises. In some ways, the J/99 is the "little sister" to the J/121 — J/Boats widely under-appreciated offshore race boat. In others, she's a racier J/97e.

For me, she's just beautiful.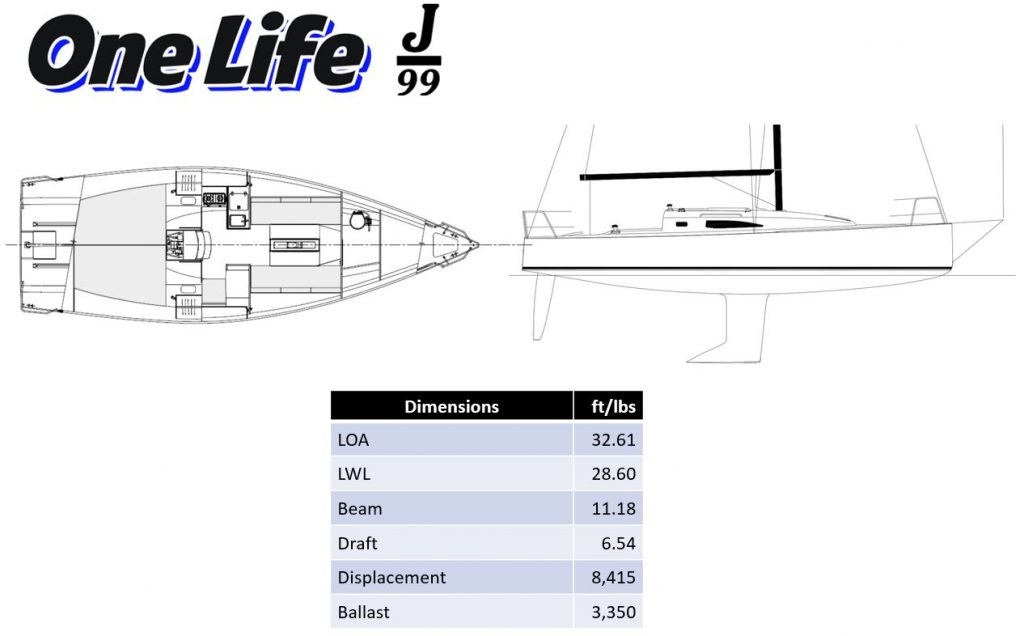 Contact
If you are interested in becoming crew, own a J/99 (or want to), interested in becoming a supporting business partner, or otherwise feel the need to chat — send an email to contact@onelife99.com