Just found out One Life will be shipping from France to Tacoma via the Panama Canal. The car carrier bringing her over is making several stops after the Canal, but should be here some time in November.

Even better, I received the first picture of completed #26!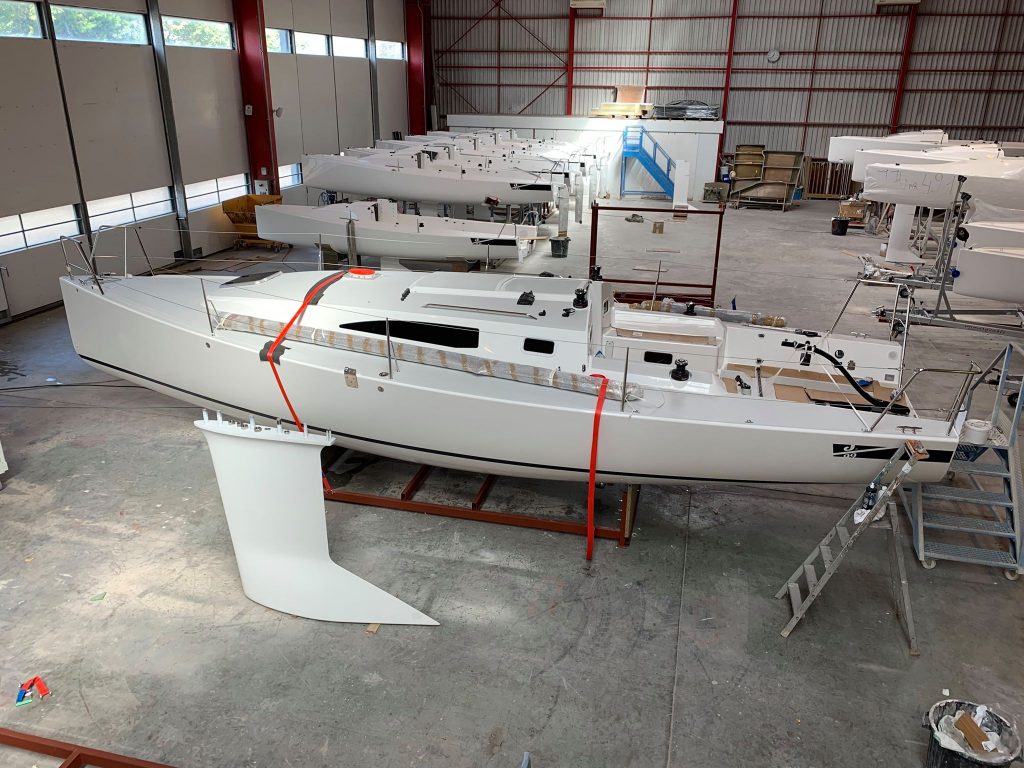 Travel safely, M/V Undine, I couldn't bear it if something happened to my J/99 on the way home.